On May 26th, the Salisbury-Elk Lick Elementary School hosted a Career on Wheels event for their students. Each classroom of students got to travel around to different "trucks" and hear about their jobs. The students asked a lot of very interesting questions and the vehicle operators answered every one! We were grateful for the nice day and for each business willing to take time out of their day to spend it with us! A very special "thank you" to the following businesses. We could not have done this event without your help! Somerset County BookMobile Curtis Chimney and Hearth Grantsville Truck and Trailer Milroy Farms Meyersdale Ambulance Service Salisbury Volunteer Fire Department The National Guard Pennsylvania Sheriff Department Pennsylvania State Police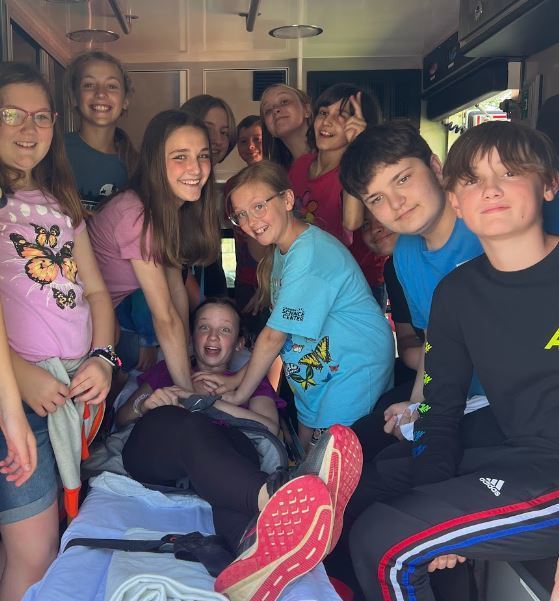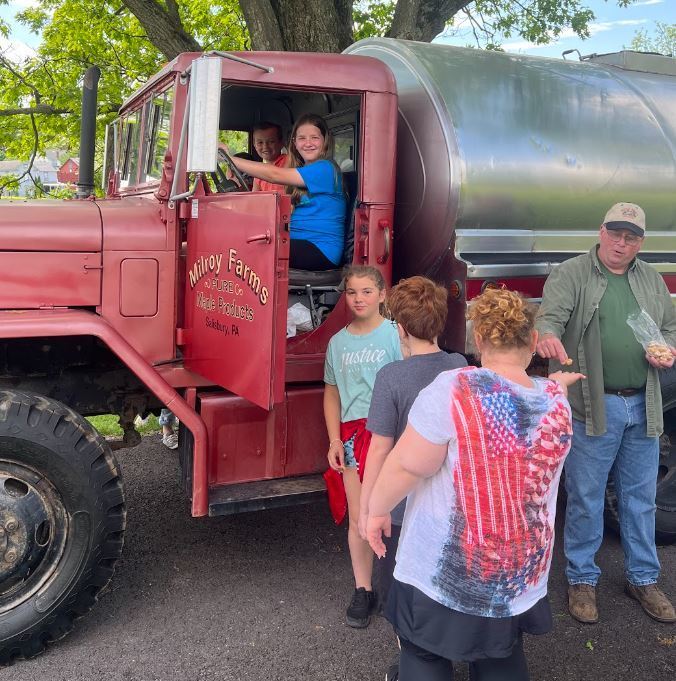 Thank you to the VFW Auxiliary Post 8826 for donating these shirts for our band to march in during the Memorial Day Parade on Monday, May 30th , 2022.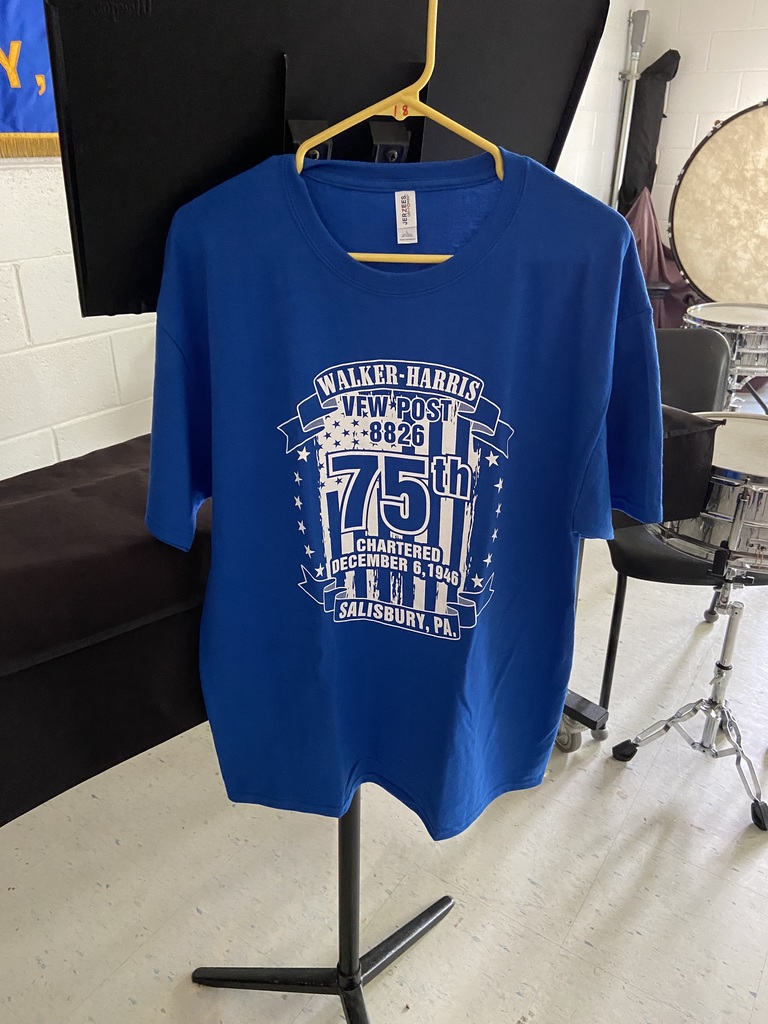 Our Wellness Fair was held on Tuesday, May 24th, and we had two special visitors come to see the students.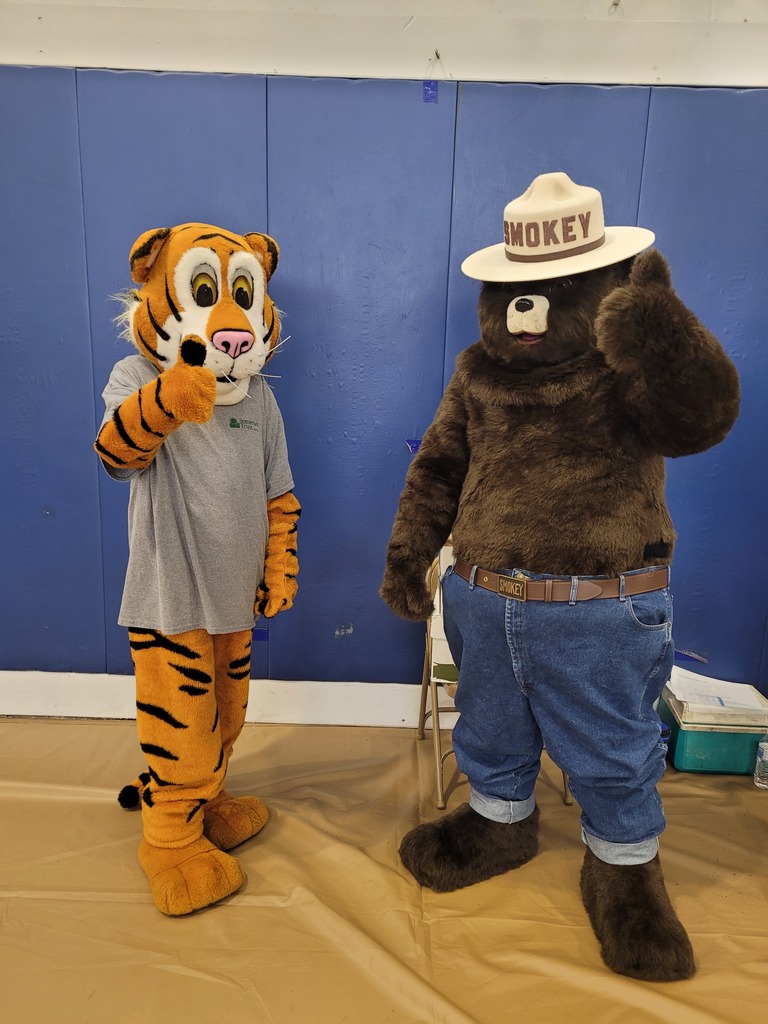 Class of 2022 Baccalaureate Services Friday, May 27, 2022, 7 pm, St. John's Lutheran Church, 104 Union Street, Salisbury, PA.

Thank you to the Salisbury American Legion Ladies Auxiliary for donating $500 to our music program.

This is a reminder that chromebooks, chargers & chromebook bags need to be turned in on Monday, May 23rd. Please make sure your child brings everything to school on Monday.

This is a reminder that all students' clothing must meet dress code. Students should pay particular attention to the length of their shorts. From the student handbook, "Mid-thigh is the minimum length for dresses, skirts, culottes, and shorts." Students that are not abiding by any part of the school dress code will either be referred to the nurse or have parents called to pick them up to replace the clothing.

Vacancies: Full Time Special Education Teacher, K-12, with a dual certification preferred for the 2022-2023 school year. Junior High Girls Volleyball Coach Junior High Boys Basketball Coach Send letter of interest, application, resume, transcripts, PA teaching certification and Act 34, 151, and 114 clearances to Mr. Joseph Renzi, Salisbury-Elk Lick School District, P.O. Box 68, 196 Smith Avenue, Salisbury, PA 15558. Applications must be received by June 3, 2022

Today we sent home Elk Pride t-shirts with all elementary students. We are asking that all students wear the shirts on the day of their field trip. 5th & 6th grades - May 17 Kdg, 1st & 2nd grades- May 19 3rd & 4th grades - May 25 We also want to thank you for your help & support with the fundraisers that made it possible to purchase the shirts.

PIAA Officials and Umpire Sign Ups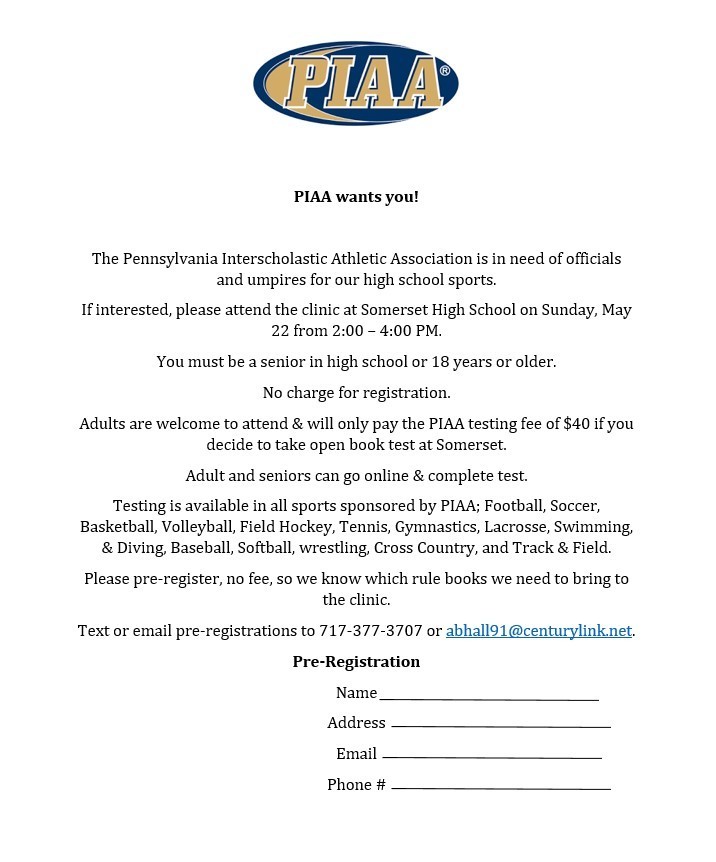 Annika Shunk was awarded the Great Glades Chapter Sons of the American Revolution Good Citizenship Bronze Award. This award is given to one senior from each high school in Somerset County.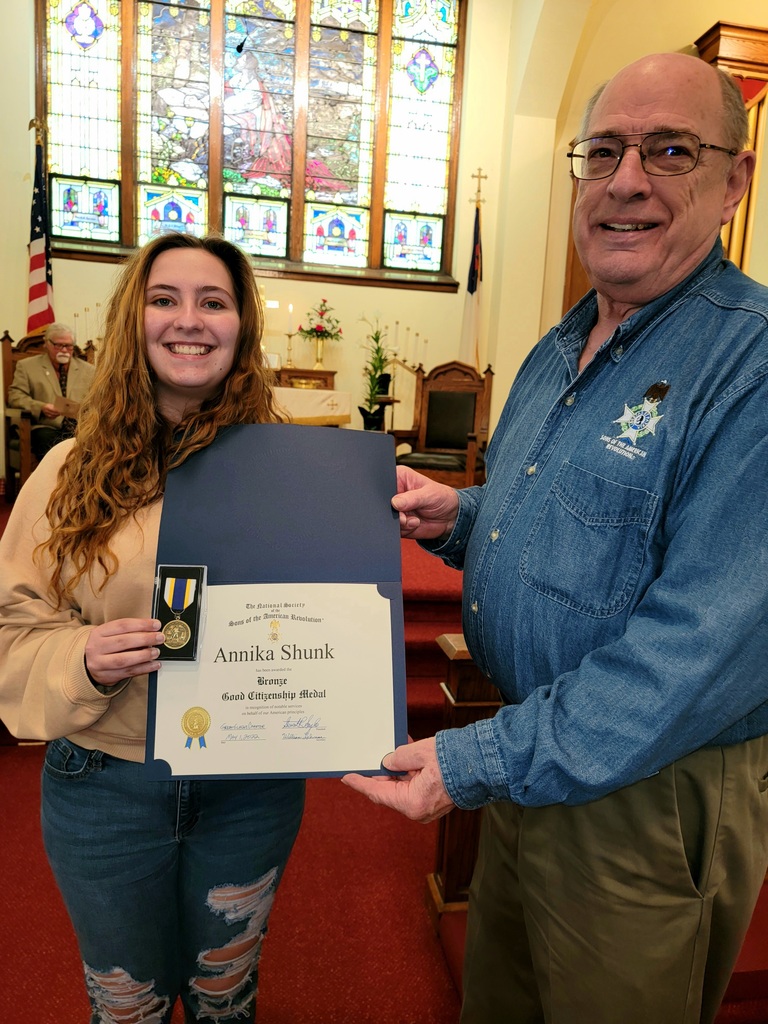 Save the date!

Mr. Gnagey, our high school history teacher ran in his first marathon on Sunday, May 1st, 2022 in Pittsburgh. He finished 91st overall with a time of 3 hours 6 minutes 20 seconds. Congratulations Mr. Gnagey!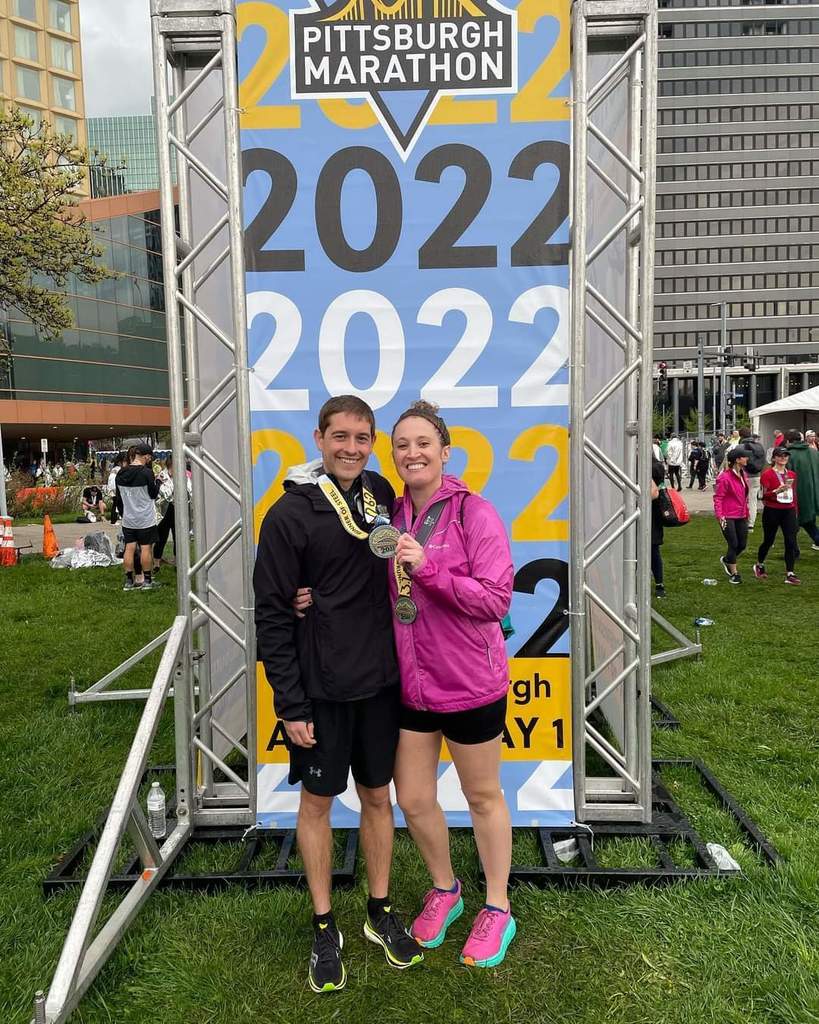 Members of our fall 2021 Esports team.

Muffins with Mom! Please fill out students name and how many will be attending, and return it back to school with your student.

On Friday, April 22, 2022 students in the Greenhouse/Floral class along with student members of the Home Economics club visited Phipps Conservatory and Botanical Garden. The group also enjoyed lunch at the Melting Pot.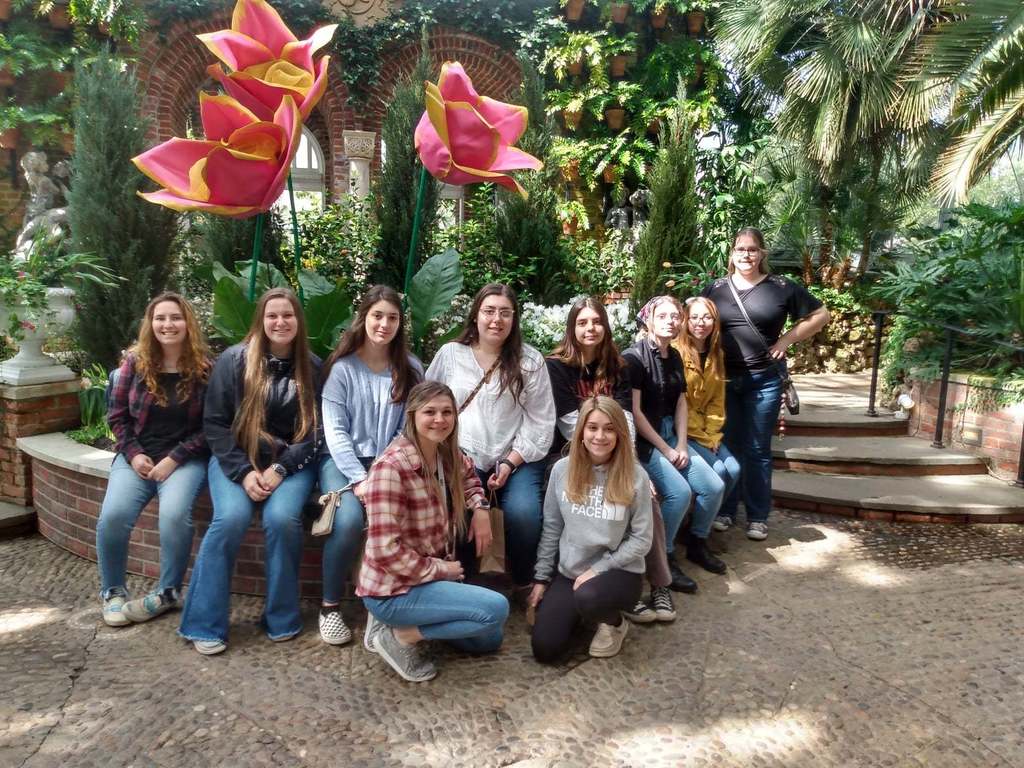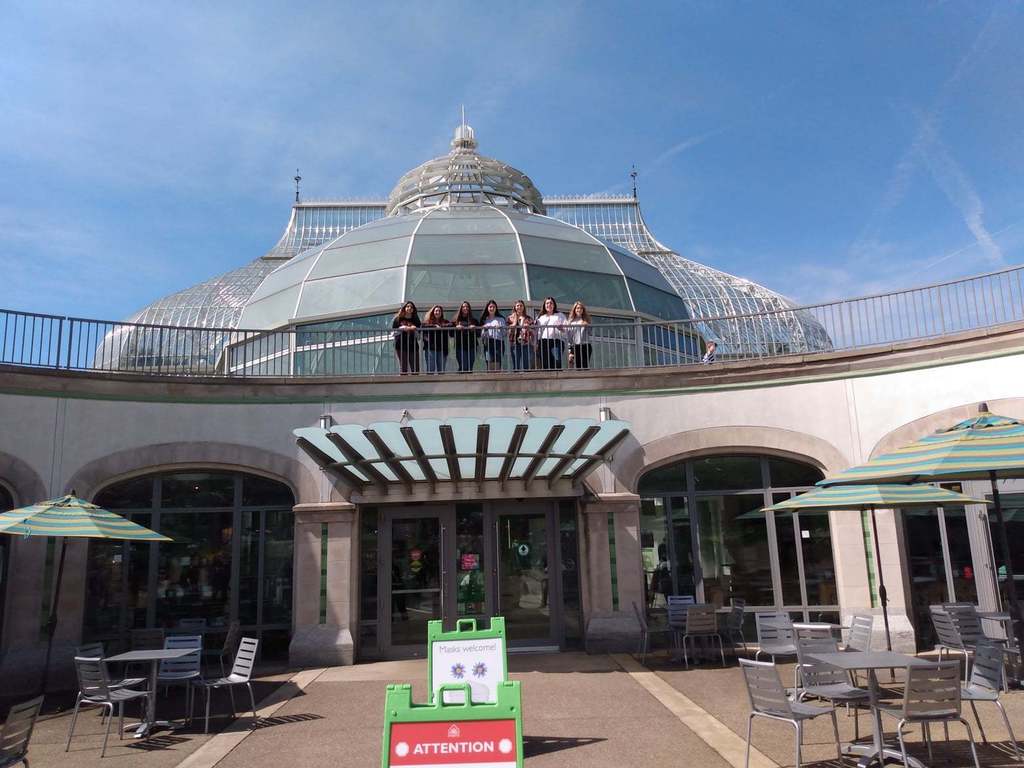 The Salisbury-Elk Lick School District would like to thank our bus drivers Heather Brant, Robert Brown, and Chris Brown for all their good work in transporting our students to and from school.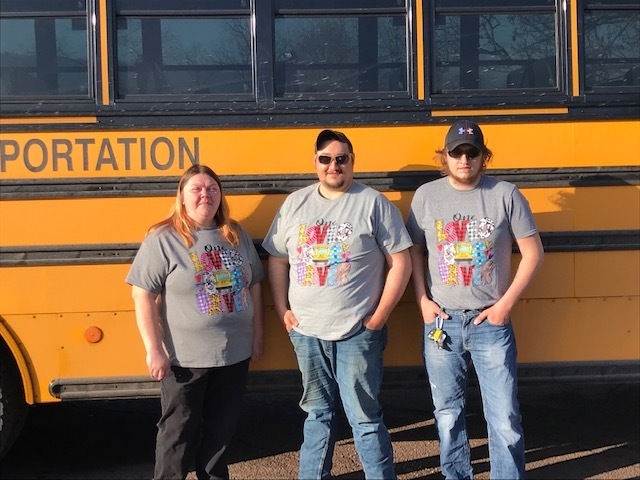 The Salisbury - Elk Lick Art Club has painted a doll house as a symbol of peace for the war in Ukraine. Ms. Lisa Karacz is the art teacher at SELSD. The doll house was put together by her father, John Karacz of Wilmington, DE when she was 8 years old. Ms. Karacz's father came to the U.S. as a refugee from Ukraine when he was a child. The doll house has seen better days, a few small pieces and some shingles have fallen off and gotten lost and it has survived moving to 5 different houses. But Ms. Karacz has held onto the doll house all these years as a treasured piece of her childhood. She decided to repaint the house in the colors of the Ukrainian flag as a symbol of her proud Ukrainian heritage. Yellow and blue also happen to be the school colors for SELSD. Art club members who helped Ms. Karacz paint the doll house were; Jackie Brant and Kammy Bittinger. A large sunflower (the national flower of Ukraine) is painted on one side of the doll house and the words "Peace for Ukraine" are painted on the other side.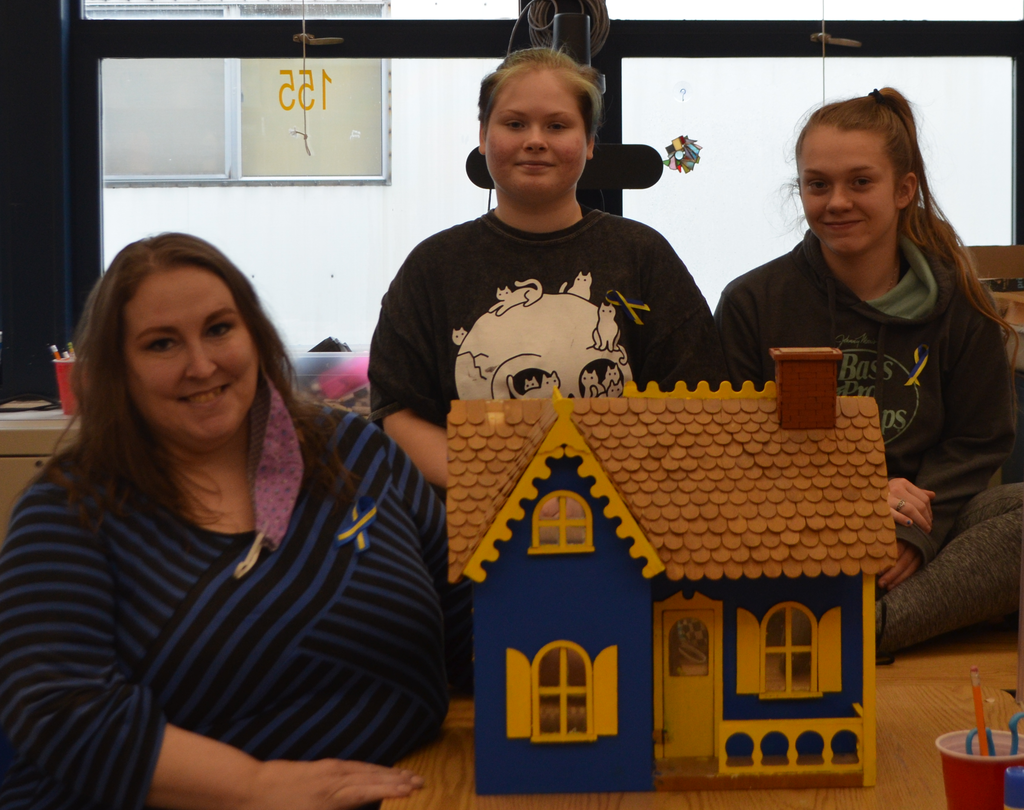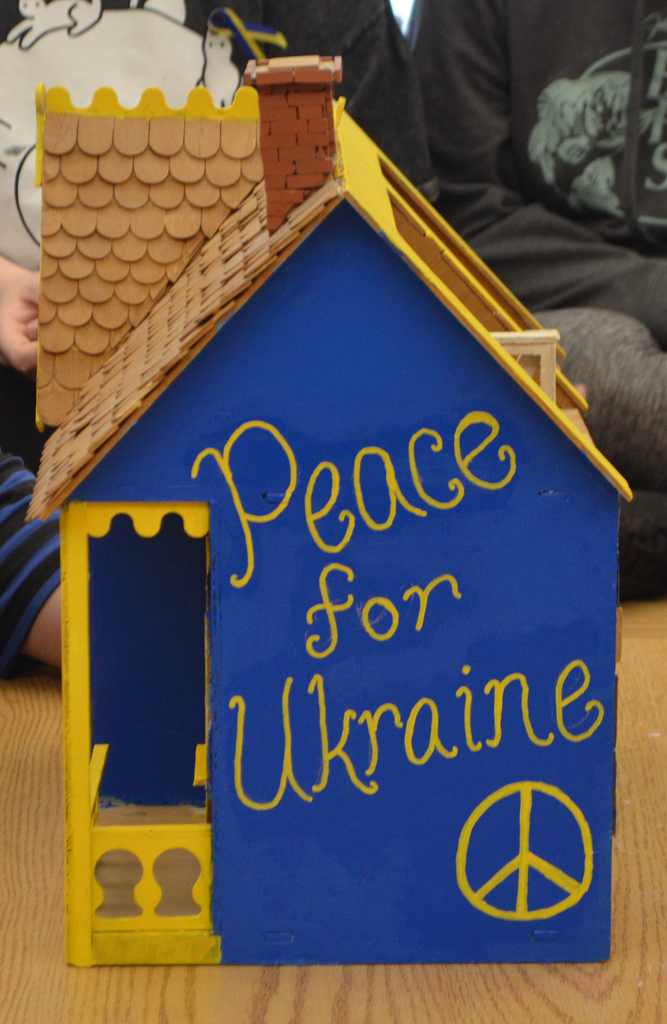 This is a reminder that there will be an Elk Pride meeting at 6 PM tomorrow evening in the Elementary Health Room. That meeting will be followed by our annual Title I Parent meeting 7 PM. All elementary parents and guardians are invited to attend both meetings.

Jenny Kline was awarded the Quality of Work Award. Jenny always greets everyone with a smile. She goes above and beyond her job duties. Jenny has worked with The Nutrition Group for 18 years.